Omi Gallery is honored to host an evening with multi-faceted artist, musician, and educator, Joan Tarika Lewis as part of our ongoing #BPP50 community programming celebrating the 50th anniversary of the founding of the Black Panther Party here in Oakland, CA.  Her images and vision tell a particular story of the era – mostly unseen outside of the the early editions of the Black Panther Party newspaper.  This evening of storytelling, song and visual art promises to be a special offering – one long continuous love note from our Comrade Sister.  She will be interviewed by local award-winning visual artists Karen & Malik Seneferu (The Black Woman Is God) whose work is also part of the "Survival Pending Revolution" exhibit.
Tarika Lewis was the first Sister to join the Black Panther Party for Self Defense back in 1967. Known at that time as Matilaba, joining as a student @ Oakland Tech. She helped bring many students from Tech into the party and helped Tech to establish the first BSU in the city.  Tarika has always been a mufti talented person her roots run deep in Oakland.  Her father a former Black Businessmen and Gym owner  was a middleweight champ back in the day.
Tarika was the role model for many Sisters who would join the BPP in the early days, one her many skills was drawing, she worked side by side with Brother Emory Douglas, many of hers images can be found in early issues of the BPP newspaper under Matilaba. She also helped reestablished the Black Panther newspaper in the early 1990's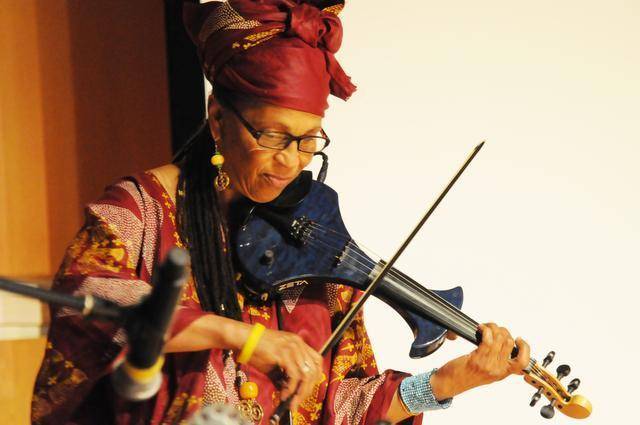 "Survival Pending Revolution: Black Panther Party 50" Archival and Contemporary Musings on Love explores the Panthers' contributions and impact locally and abroad 50 years after their inception. Featuring rare archival material from the collection of Oakland-based archivist Lisbet Tellefsen, the exhibit highlights include never-before-seen photographs, original prints, posters, and original newspapers promoting "community survival programs" created to "Serve the People: body and soul."  An additional complimentary installation "Comrade Sister" features contemporary works inspired by and honoring the women of the the Party and beyond displaying the work of Joan Tarika Lewis, Karen Seneferu, Ain Bailey, Marnika Shelton, April Martin, Bushmama, Jay Katelansky, and Audacious I Am.
"Survival Pending Revolution: Black Panther Party 50" is produced by the curatorial team including Ashara Ekundayo, Melorra & Melonie Green, Lisbet Tellefsen and Nia Fairweather.
The show is on display October 7, 2016 – January 7, 2017.
Back to all Events